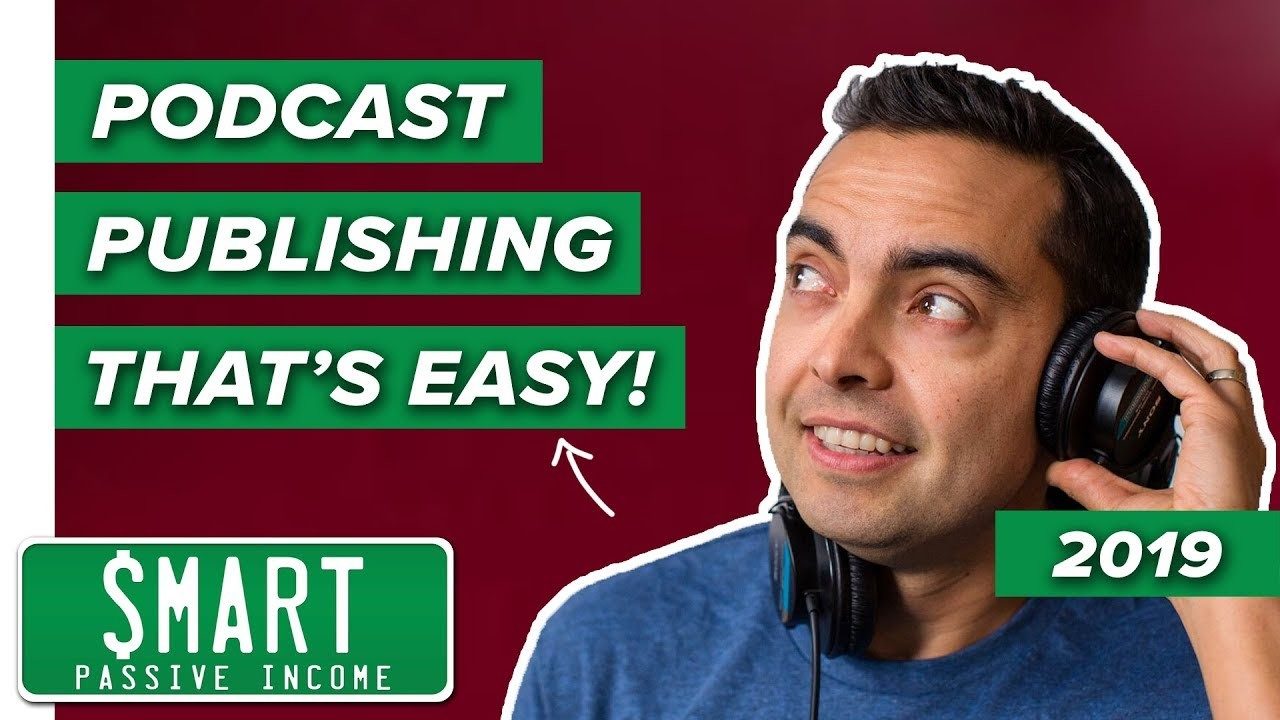 Podcast hosting and a lot of the other technical aspect of publication can be scary, but it's not hard once you learn.
In this video, you'll learn how to host your podcast on a server, upload your mp3 files to that host, obtain your podcast feed, and submit that feed to iTunes, Stitcher and Google Play so that the world can hear your show!
If you'd like to check out the podcast cheat sheet to make sure you have all of your bases covered, you can download that below for free:
If you didn't catch the earlier video in this series, I'd recommend you watch those first:
Video 1: How to Start a Podcast (2018 Tutorial):
Video 2: Top Podcasting Tips & Tools for Recording, Interviews & Exporting:
Below you'll find a breakdown of the video along with timestamps for your convenience, as well as links to relevant tools and websites that were mentioned.
Please note that the podcast hosting links below are affiliate links, meaning I do receive a small commission if you choose to go through those links. It's at no extra cost to you, however, and thank you in advance for your support!
-=-=-=-=-= PODCAST HOSTING =-=-=-=-=-
0:51 – Introduction (Why getting a host is important!)
Libsyn: (use code SPI for a small discount at checkout!)
Buzzsprout:
-=-=-=-=-= SETTING UP YOUR NEW PODCAST =-=-=-=-=-
2:14 – Demo inside Libsyn for inclusion of show settings details.
4:21 – Adjusting your FEED settings
7:00 – Where to locate your feed link (super important!)
-=-=-=-=-= UPLOADING A NEW PODCAST EPISODE =-=-=-=-=-
7:31 – Add and upload your mp3 media file
-=-=-=-=-= PODCAST DIRECTORY SUBMISSION =-=-=-=-=-
9:35 – When should I submit my podcast feed to iTunes and other directories?
10:31 – Submitting your feed to iTunes (you'll need an iTunes account)
To submit to Stitcher, sign up and submit the same RSS feed from above (7:00) here:
To submit to Google Play, sign up and submit the same RSS feed from above here:
-=-=-=-=-= WEBSITE RELATED STUFF FOR YOUR PODCAST =-=-=-=-=-
13:03 – Do I need a website to actually host and share my podcast?
Need to build a website? Check out my free Build Your Own Brand Course that walks you through, step by step, how to build a website and brand online:
14:22 – How to get a player embedded on your website for your podcast episodes
Want a better designed podcast player that can increase your downloads and make the listening experience better for your audience? Check out the Smart Podcast Player, a tool I built for myself used by 1000s of podcasters out there!
Once you get your podcast submitted, it'll take usually 24 hours or less to get approved, and then you're good to go! Best of luck to you!
If you want to dive deeper into podcasting, I invite you to check out my premium course, Power-Up Podcasting, which will cover all you need to know to launch your podcast with the most listeners as possible on the other end. It'll teach you about how to grow and scale your podcast, how to land big interviews and even how to monetize your podcast, too.
It also includes office hours with me each week, and access to an amazing community of 1000+ students who are all there to help you, too. If that's something you're interested in, please check out Power-Up Podcasting below:
Either way, thank you for watching these tutorials, I appreciate you, and best of luck!
-=-=-=-=-
Subscribe to this YouTube channel:
-=-=-=-=-
Want to learn more about the smart way to make money online and start a successful online passive income business (without ripping people off or being dishonest)? Then make sure to visit the Smart Passive Income getting started page below:
-~-~~-~~~-~~-~-
Building an email list? Watch my latest video: "How to Get More Email Subscribers (17 Lead Magnet Ideas)":
-~-~~-~~~-~~-~-