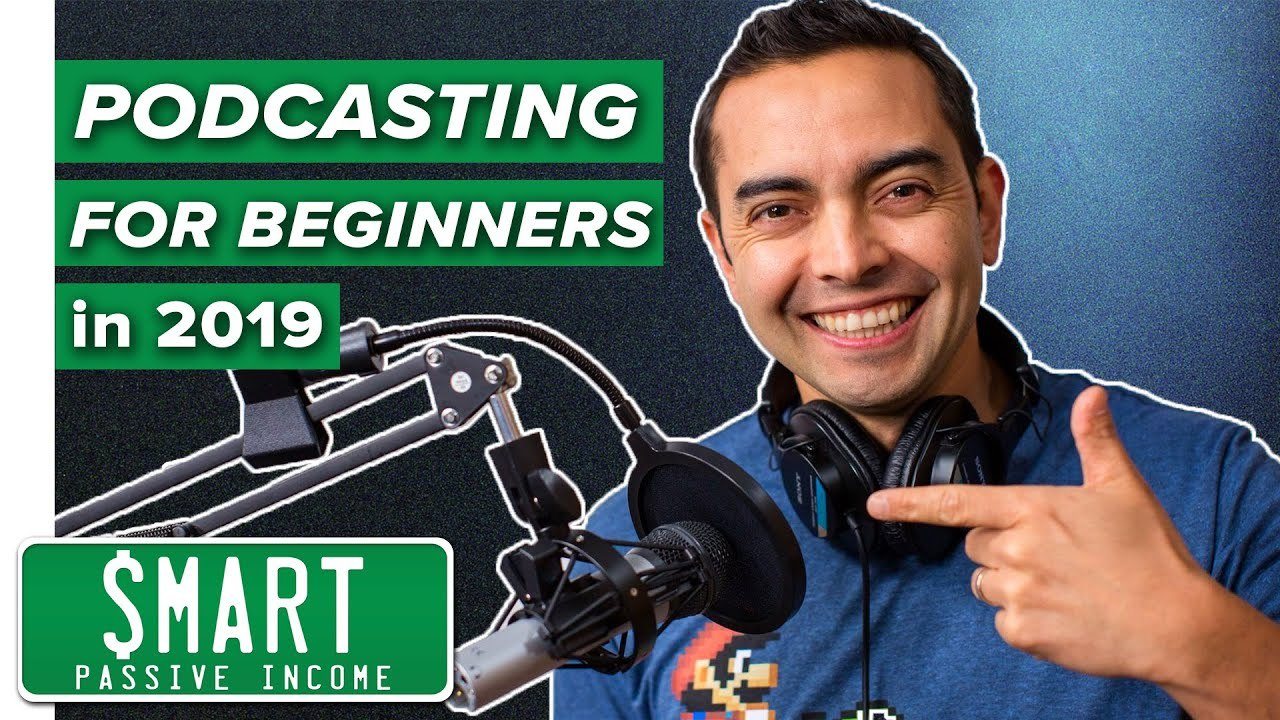 Want to learn how to start a podcast in 2019, and fast? You're in the right place!
(note, yes, this video was published in 2018, however the content is still 100% relevant in 2019!)
Get the podcast cheat sheet here:
A while back, I published the most popular podcasting tutorial on YouTube, and in this video I wanted to make sure you have all of the latest and greatest information so that you can get your podcast setup the right way.
Podcasting has changed my life! It's helped me build a huge audience, develop a deeper relationship with my subscribers and customers, make more money, and most importantly make a bigger impact in the world.
All you need to do now is take action and learn how to start a podcast!
In this particular video, I'll be highlighting the equipment and software you need to get started – all without breaking the bank. My goal is to take away all of the excuses you have that are holding you back from starting your podcast. Trust me, because it took me forever to start my podcast back in July of 2010.
Things have changed since then (hint: it's A LOT easier to start a podcast today than it was before), and so make sure you watch through this video about equipment and software, and then subscribe so you don't miss the other two videos in this tutorial series!
-=-=-= MICROPHONE RECOMMENDATION =-=-=-
🎤 Audiotechnica ATR-2100 USB Microphone (~60 USD)
Want to hear other mic options? Listen to my review of 3 of the top podcasting microphones under $75:
-=-=-= OTHER EQUIPMENT AND RESOURCES =-=-=-
👉NEEWER Microphone Suspension Boom Arm:
👉On Stage MY-420 Studio Microphone Shock Mount:
👉CISNO Studio Condenser Shock Mount and Wind Screen Combo:
👉Dragonpad USA Pop Filter:
👉Audacity (For PC/MAC Editing Software):
-=-=-= FULL EDITING TUTORIALS =-=-=-
Garageband Full Tutorial:
Audacity Full Tutorial:
Full disclosure: the links to equipment in this description are affiliate links that take you to Amazon.com. I will be compensated (at no extra cost to you) should you choose to purchase anything from these links. Thank you in advance (I appreciate you!) and please note that the prices change and vary over time due to Amazon marketplace changes.
-=-=-= TIME STAMPS =-=-=-
0:56 – Micrphones
2:11 – Boom Arm
2:28 – Shock Mount
4:06 – Editing a Podcast 101
8:53 – How to Import an Audio File (Voiceover / Music)
10:34 – 3 Things That You Need Before You Can Move On
Part 2 (RECORDING, EDITING & EXPORTING YOUR MP3 FILE):
-=-=-=-=-
Subscribe to this YouTube channel:
-=-=-=-=-
Want to learn more about the smart way to make money online and start a successful online passive income business (without ripping people off or being dishonest)? Then make sure to visit the Smart Passive Income getting started page below: